NAVE 12 MATADERO

Madrid, 2019-20



ES
Nave 12 del Centro de Creación Contemporánea Matadero Madrid.

Luz natural, acústica, madera, vegetación y ¡color!

Diseño: Paula López Barba + Morag Myerscough & Luke Morgan

Arquitectura y Gestión de proyecto: Paula López Barba

Superficie: 830 m2

Clients: Matadero Madrid + La Francachela


EN
Nave 12 at Matadero Contemporary Arts Center, Madrid.

Natural light, acoustics, wood, plants and color!

Design Project: Paula López Barba + Morag Myerscough & Luke Morgan

Architecture and Project management: Paula López Barba

Surface: 830 sqm

Clients: Matadero Madrid + La Francachela



PROCESS
https://www.instagram.com/stories/highlights/17853525970447168/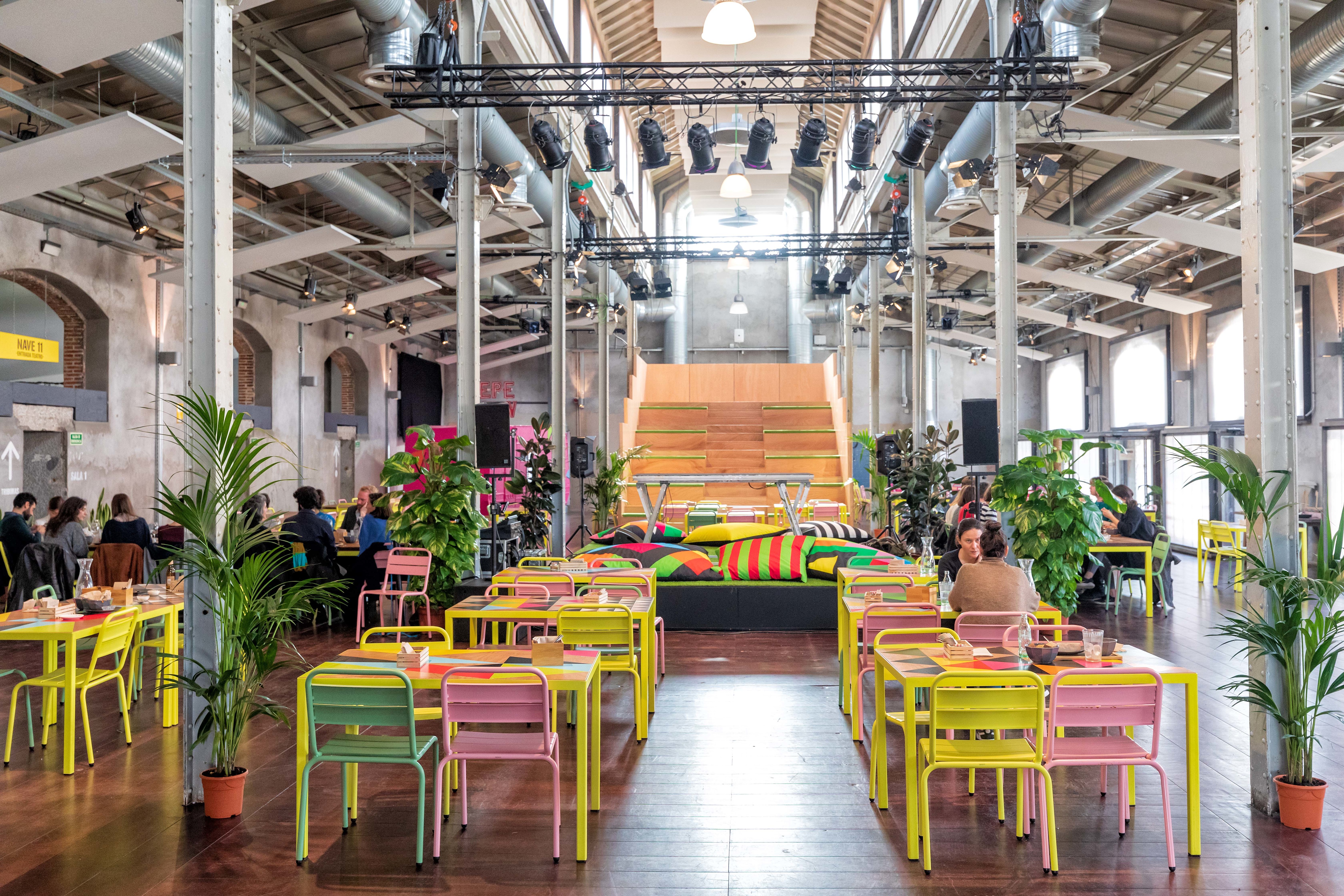 Nave 12 del Centro de Creación Contemporánea Matadero Madrid

Matadero Madrid es un complejo de más de 165.000 m2 construido a inicios del siglo XX junto al río Manzanares para acoger el matadero y mercado de ganados municipal de Madrid, transformado hoy en uno de los mayores centros culturales de la ciudad.

Con sus más de 800 m2, la Nave 12 forma parte de las instalaciones dedicadas a las artes escénicas y alberga un escenario polivalente y un restaurante con un espacio exterior de 450 m2 en la plaza principal de Matadero.

El objetivo de la intervención es crear un lugar de encuentro abierto, luminoso y colorido en el que las personas y las plantas sean protagonistas. La idea es resaltar la grandeza y belleza originales de la nave, eliminando barreras visuales, introduciendo más luz natural y manteniendo los colores neutros de la estructura y paredes, que funcionan como telón de fondo de un espacio polivalente.

La propuesta está diseñada junto a los artistas británicos Morag Myerscough y Luke Morgan. La nueva paleta de colores para el mobiliario es alegre y acogedora, los tonos vibrantes y las estudiadas geometrías renuevan y dinamizan el lugar.

Se apuesta por la madera, gran parte de ella local y que no proviene de tala, si no de pinos silvestres caídos tras una tempestad en las sierras de Soria y de cedros afectados por el viento en 2018 en el cercano parque madrileño Casa de Campo. Se protege contra la humedad con un tratamiento térmico que no emplea productos tóxicos. Las intervenciones artísticas en el mobiliario se realizan con pintura y barnices acrílicos, también para reducir el impacto ambiental del proyecto.

Al tratarse de espacio público con mucho uso que combina actividades escénicas con restaurante es importante que el mobiliario sea ligero y móvil, a la vez que robusto y fácil de mantener. Se fabrica a medida y se combinan mesas de diferentes tamaños con una enorme mesa icónica de más de seis metros de largo. Se aprovechan y transforman las estructuras de algunos elementos existentes, como la grada, barra y quiosco exterior y se colocan grandes cojines de colores pensados especialmente para que los más pequeños puedan tumbarse o jugar en el escenario cuando no está siendo utilizado para un evento.

Uno de los objetivos fundamentales del proyecto es mejorar el confort sonoro de la nave y para ello se instalan paneles de absorción acústica de lana de vidrio de alta densidad, que reducen la sensación de ruido del local y mejoran la calidad del sonido de los espectáculos.

Otra estrategia para mejorar las condiciones ambientales es la plantación de especies vegetales dentro del edificio y en la árida terraza de la plaza de Matadero. En los arcos que conectan las naves 11 y 12 se han instalado hidrojardineras elevadas para especies tropicales y unas jardineras móviles servirán para dividir el espacio en zonas independientes. Está previsto construir una estructura exterior que dé sombra y soporte a plantas escogidas cuidadosamente para suavizar las temperaturas extremas veraniegas y atraer parte de las aves e insectos que frecuentan el vecino río Manzanares.
Nave 12 at Matadero Madrid Centre for Contemporary Creation

Matadero Madrid is a complex of pavilions of more than 165,000 sqm of land built at the beginning of the 20th century next to the Manzanares river which served as the city of Madrid's industrial slaughterhouse and livestock market, today transformed into one of the largest cultural centers in the city.

Covering more than 800 sqm, Nave 12 is part of the facilities dedicated to the performing arts and houses a multipurpose stage and restaurant with an outdoor space of 450 sqm in the main square of Matadero.

The objective of the intervention is to create an open, bright and colorful meeting place in which people and plants are the protagonists. The idea is to highlight the original grandeur and beauty of the space by eliminating visual barriers, introducing more natural light and maintaining the neutral colors of the structure and walls, which function as a backdrop for the multipurpose space.

The proposal was conceived on collaboration with British artists Morag Myerscough and Luke Morgan. The vibrant tones and the studied geometries renew and energize the place. The new color palette for the furnishings is cheerful and inviting.

The predominant material used is wood, much of it local and sustainably sourced from fallen wild pines after a storm in Soria mountains and cedars affected by the wind in 2018 in the nearby Casa de Campo park in Madrid. It is protected against humidity with a heat treatment without using toxic products. The artistic interventions on the furniture are made using acrylic paint and varnishes, also to reduce the environmental impact of the project.

As it is a highly used public space that combines scenic activities with a restaurant, it is important that the furniture is light and mobile, as well as robust and easy to maintain. It is specially constructed for the place and tables of different sizes are combined with a huge iconic table of more than six meters long. The structures of some existing elements have been refurbished, such as the tier step, bar and outside kiosk. Large colored cushions have been specially designed so that children can lie down or play on stage when it is not being used for an event.

One of the fundamental objectives of the project is to improve the acoustic comfort levels and so high density glass wool acoustic absorption panels have been installed to reduce the sensation of noise and improve the sound quality of the shows.

Another strategy to improve environmental conditions is the introduction of plant species inside the building and on the arid terrace of the Matadero square. In the arches that connect Naves 11 and 12, raised hydro-planters have been installed for tropical species and mobile planters will divide the space into independent zones. It is planned to build an exterior canopy structure that provides shade and support to carefully chosen plants that soften Madrid´s extreme summer temperatures and attract part of the birds and insects that frequent the neighboring Manzanares river.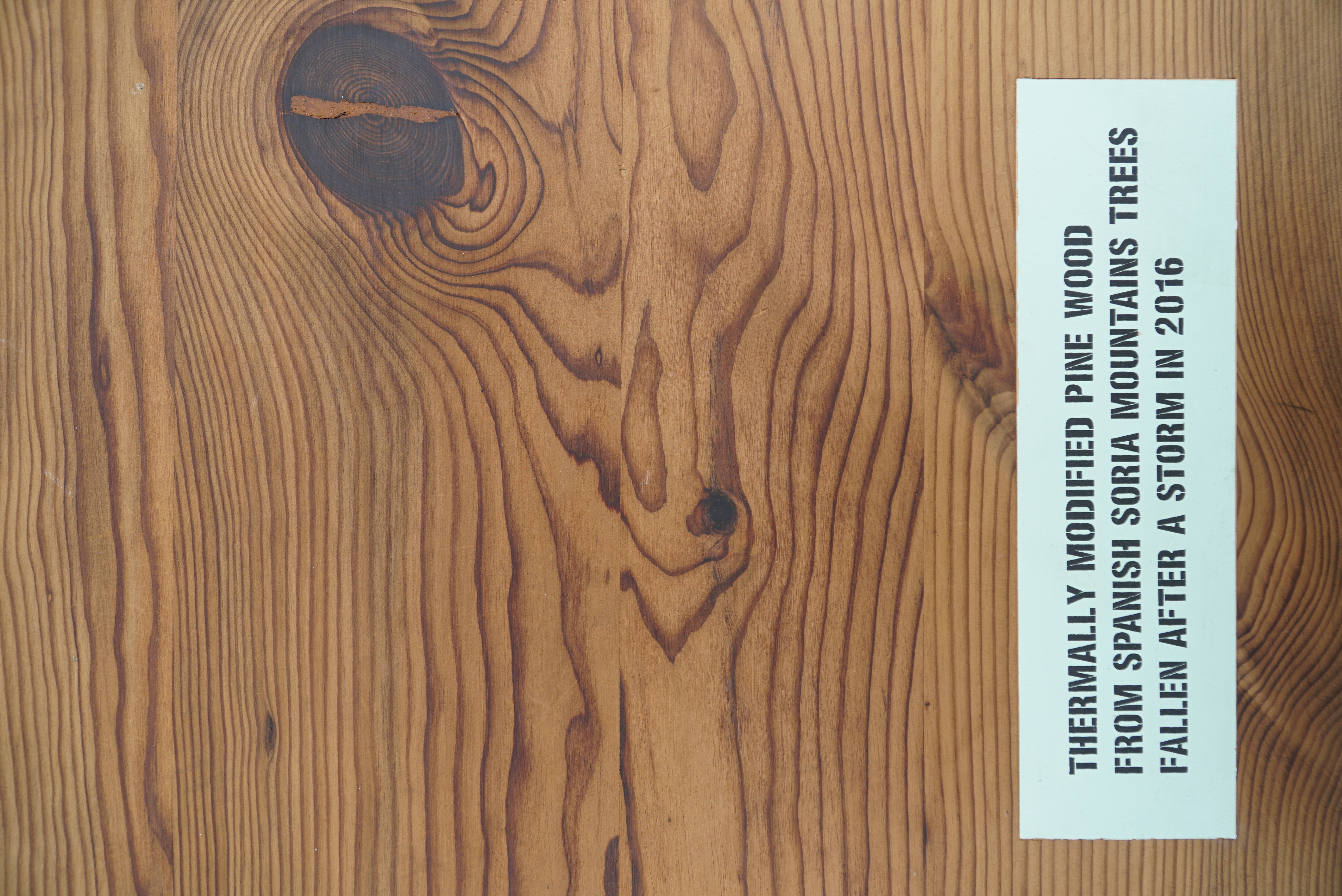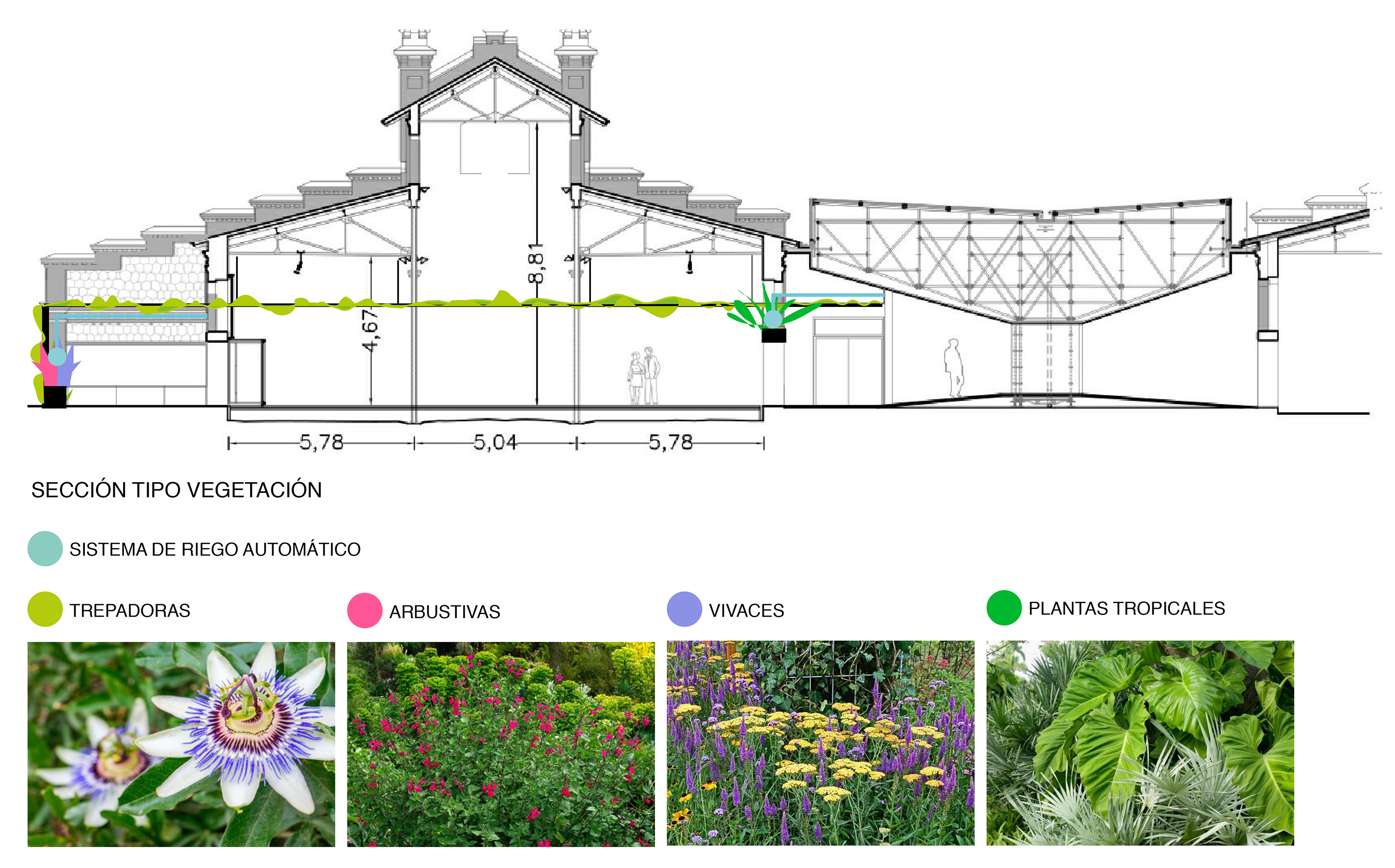 PRESS

Time Out - Así es el nuevo café naves de Matadero, posiblemente el café más colorido y luminoso de Madrid

Conde Nast Traveler - ¡Estallido de color! Un renovado Café Naves abre sus puertas en Matadero Madrid

MADRID.- La Vanguardia - Matadero reabre el Café Naves convertido en un espacio "luminoso y colorido"

Guía Repsol - La nueva y colorida vida del 'Café Naves'

Tectónica - Rediseño de la nave 12 de Matadero Madrid por Morag Myerscough & Luke Morgan con Paula López Barba

Información turística del Ayuntamiento de Madrid

Madrid Secreto - Matadero reabre su mítico café con más luz, mil colores y muchas plantas

Noticias de Madrid - Matadero reabre el Café Naves

Espormadrid - Nuevo Café Naves de las Naves del Español

Malasaña.com - Matadero Madrid reabre el nuevo Café Naves

Zona Retiro - Nuevo Café Naves Matadero

Madrid Destino - El nuevo café Naves reabre sus puertas

Amo mi barrio: Ruta para comerse Legazpi (Madrid)


MORAG MYERSCOUGH
Naves Café Matadero